Casting & splinting, and water-tolerant casts for arm and leg fractures are available with a doctors referral, and we are experienced in total knee and hip replacement rehabilitation. We have a large range of Braces and Boots that we can help you with if needed.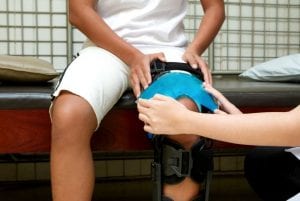 We can also help you recover more quickly after fractures, and get you going once your fractures have healed.  Knowing what you can do to help yourself after surgery or injury, improves your recovery, along with the treatment to reduce your pain and the stiffness which often comes with these problems.
We work very closely with many orthopaedic surgeons on the Central Coast and know their protocols and procedures well. We are used to working with patients pre-op, during their hospital stay, and post-op on discharge from hospital.